St. John's Music Series & Vespers
** We are excited to hold these events in-person while ensuring the safety of our attendees and performers.  Masks will be required for all in attendance and social distancing provided in our sanctuary. These protocols and our performance season will be re-evaluated on a continual basis and subject to change.**
These concerts and liturgies are open to the public and free parking is available on site.  Some events may require purchase of tickets in advance/ at the door.  
Sunday, October 24 at 3:00pm – Sensational Brass and Rutter Gloria. This concert features music performed by the South Texas Symphonic Orchestra's brass section including works by Tchaikovsky, Wagner, Walton, and more.   The performance culminates with the thrilling choral work Gloria by English composer John Rutter.   The San Antonio Choral Society is delighted to collaborate on this exciting musical masterwork.  Free admission.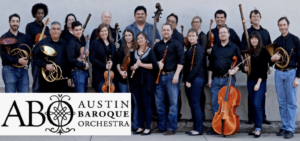 Sunday, November 7 at 3:00pm – Fernando y Bárbara. Austin Baroque Orchestra recreates the lavish musical life of the Spanish court of Ferdinand VI and Barbara de Braganza. Populated with luminaries such as Domenico Scarlatti and the castrato Farinelli, this musical royal couple and patrons of the arts oversaw and participated in chamber performances, operas, orchestral performances, outdoor musical extravaganzas, and more at their palace in Aranjuez. This program will feature full orchestra and soloists performing music once enjoyed by Ferdinand and Barbara, and their courtiers, including works by Scarlatti, José de Nebra, Carlos de Seixas, Francisco Courcelle, Nicola Conforto and more.  Tickets $5-25.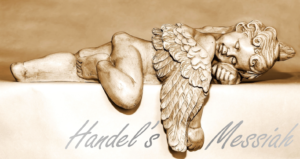 Saturday, November 27 at 7:00pm – 7th Annual Charity Messiah.  Experience this intimate performance of Handel's Messiah (Christmas portion) using period instruments and Baroque tuning as were custom in Handel's time.  The San Antonio Choral Society and Sonido Barroco combine to present this stunning performance.  Due to Covid precautions, this year's Messiah will not be a community sing-along.  A portion of ticket sales from this event will go to support St. PJ's Children's Home.  Tickets $25.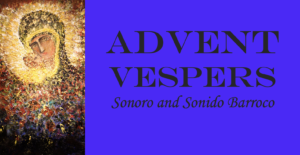 Sunday, December 12 at 6:00pm – Advent Vespers.  Sonoro and Sonido Barroco present this beautiful service featuring the unfolding of the mystery of the Incarnation as told through scripture and sacred song.  Music will include Bach's Cantata 36: Schwingt freudig euch empor, Pachelbel's Magnificat in D Major, and Richard Marlow's Advent Responsory (a contemporary setting of Wachet auf, ruft uns die Stimme).  Free admission.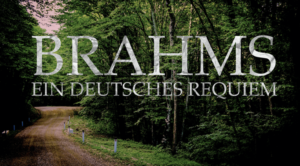 RESCHEDULED!  New date is Sunday, April 24 at 3:00pm – Brahms: Ein deutsches Requiem.  "A German Requiem," also termed "Human Requiem" by Brahms, was written following the death of his mother.  In place of customary liturgical requiem texts, with their pleas of sparing the deceased from judgment, Brahms warmly sets Luther's German translation of the Bible in heartfelt compassion toward those left behind.  The San Antonio Choral Society, four-hands piano featuring Zachary Ridgway and Geoffrey Waite, soprano Lily Guerrero, and baritone Jake Skipworth will be featured in this exquisite work of consolation and contemplation.  Tickets $5-18.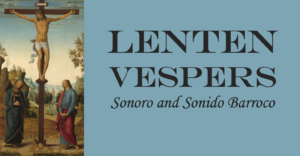 Sunday, March 27 at 6:00pm – Lenten Vespers. Sonoro and Sonido Barroco present dramatic musical works depicting the passion of Our Lord Jesus Christ from the perspective of Christ, his mother Mary, and his disciple Peter.  Music will include Charpentier's Stabat Mater H.15, Casals' O vos omnes, Haydn's Seven Last Words, Lotti's Crucifixus á 8, Charpentier's Le Reniement de St. Pierre, and Barber's Adagio for Strings.  Free admission.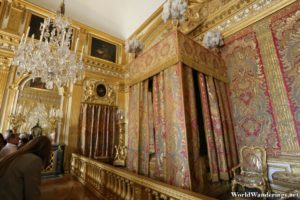 Sunday, May 1 at 3:00pm – Musique pour le Coucher du Roy.  The Austin Baroque Orchestra will be presenting French chamber music from the court of Louis XIV.  They will recapture what a musical evening in Louis's innermost chambers may have been like, presenting music by the king's favorites in sets interspersed with brief readings from diaries written at Versailles during Louis's life.  Tickets $10-25.